About Enhanced Sales Potential
Dr. John Musser is our founder and CEO.
John gathers a team of professionals to assist businesses in improving their sales results, making better hiring decisions and maximizing the productivity of existing staff.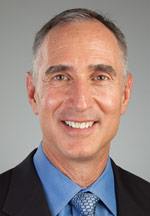 Dr. John Musser holds both a master's and doctoral degree in psychology, with specialized training and experience as a psychologist. With a background in psychology, testing, assessment, and training, Dr. Musser possesses the sensitivity and insight to assess the intangible yet complex forces in the workplace that can make the difference between organizational success and failure. For over 20 years, Dr. Musser has advised business leaders and organizations to reach for a new level of awareness and witnessed a dramatic improvement in their ability to produce results.
As an assessment expert, consultant, custom curriculum designer, trainer, and facilitator, Dr. Musser works with companies in powerful, yet non-threatening ways to maximize their potential to produce results.
Dr. Musser is committed to facilitating and developing corporate environments in which people are empowered to overcome internal and external challenges and motivated to achieve superior results by supplying them with the necessary strategy, tools, compensation plans, training, skills, and vision to succeed in today's competitive market. The outcome is stronger teamwork, increased efficiency and productivity, higher levels of accountability and mutual respect, and increased effectiveness and results.
"With a very experienced sales organization and overall business in our end markets showing decline, we needed to take a deeper look at our sales personnel, ensuring we have the right folks on our team. We turned to Enhanced Sales Potential for some help. They did a great job of bringing to the forefront our core issues and implementing creative ways to combat those issues with potential solutions. The sales assessment tool has been extremely helpful for our recruiting and retaining processes. The coaching methodology and tactics that Enhanced Sales Potential presented to our sales management team has been paying dividends for us by adding accountability and ownership to our sales activities in the field. Enhanced Sales Potential always displayed professionalism, lots of enthusiasm, and genuine interest in our business and we cannot thank them enough for the culture change they have helped us instill in our sales organization. "
Chad Cantor
GM Sales & Marketing, Fairmont Supply